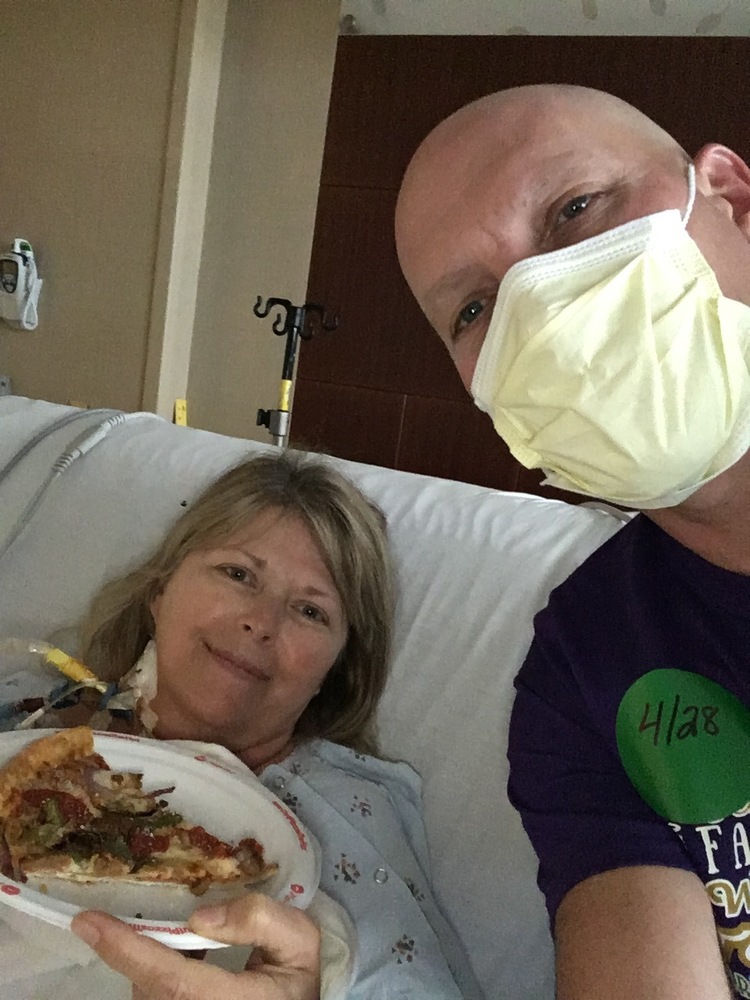 Day #31 Best Date Ever
Ken Eaton
Wednesday, April 29, 2020
Good morning Panther Nation!
Yesterday I was blessed to get the opportunity to visit Mrs. Eaton in person for two hours! She can eat semi normal food now with a new donor heart. I have said words of comfort, peace and understanding for that family over and over and over. I brought Pizza Hut pizza (pepperoni, Italian sausage, onions and green peppers………. her absolute favorite, thin crust of course, I like pan, but I sacrificed) for our DATE. We watched Toy Story 4, well not really, I just stared at her most of the time and thanked God for how great she looked.
There seems to be such mixed messages about "opening up" the country again. President Trump thinks maybe schools should go back in session, several Governor's around the country think it's a bad idea. Who knows? We will listen to the center for disease control and our county health department for guidance. Our senior class is having a virtual meeting Thursday evening to discuss how, what, when graduation will happen. I look forward to their thoughts and ideas about how we can celebrate them on their accomplishments during this weird time.
I know the above two paragraphs are totally unrelated as far as literary prowess, but I can't help write about two very important topics (at least to me) in the same blog.
Stay healthy!